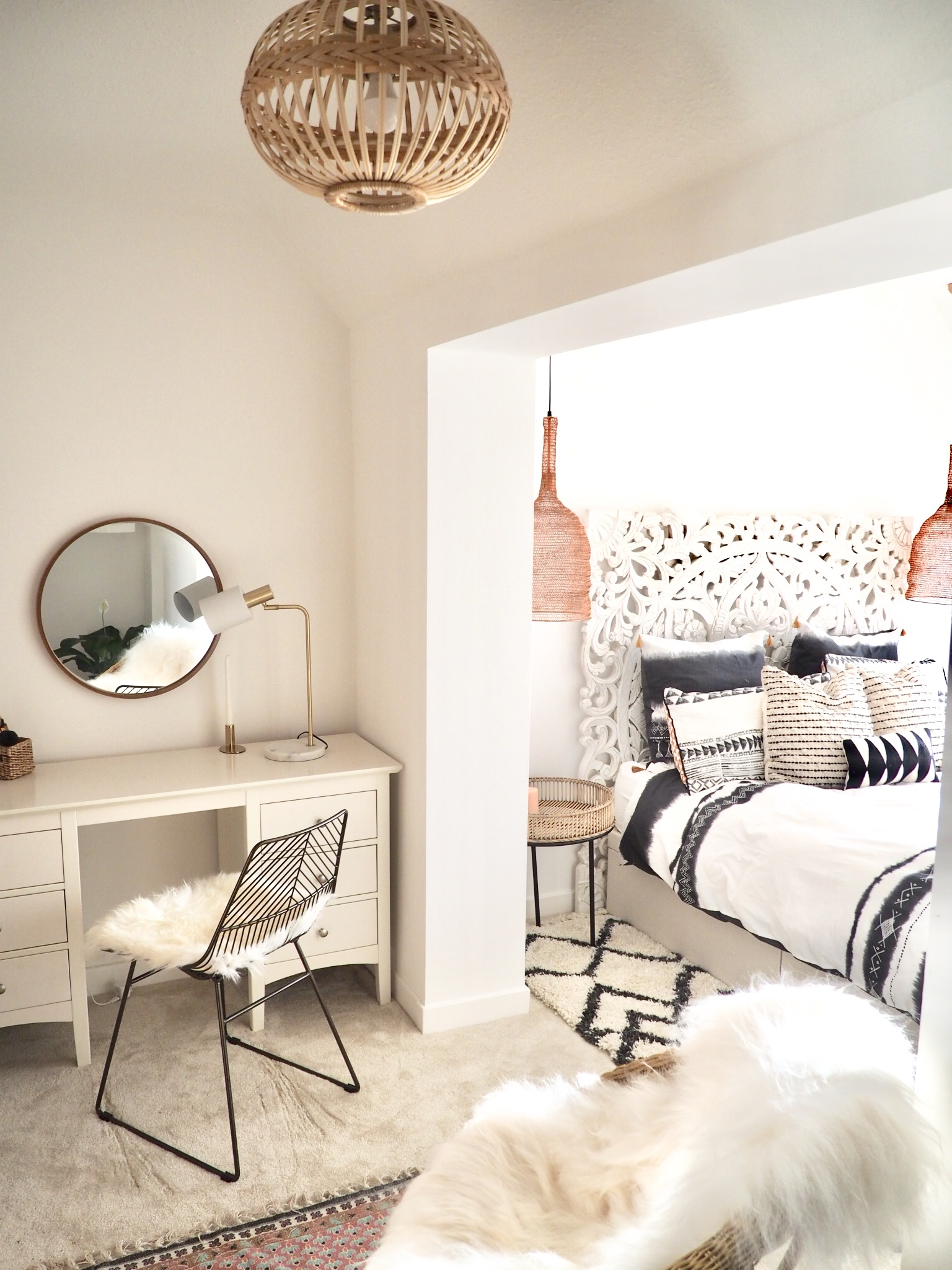 When asked to create a bedroom for a teenage girl, my answer was "hell yeah".
Currently crushing on all things Palm Springs and probably too young for me (most of the time), I knew exactly what vibe I wanted and luckily, it was met with equal appreciation by my client.
The Details
The bedroom had what I considered two areas where the once smaller room had been given an extension at some point.  Rather than see this as something we needed to hide with numerous decorating tips, I thought I would play to it's strengths and use it to form two zones.
Introducing the "sleep" zone and the "dressing/chill out " zone.
The Design
To create a calm and tranquil sleep zone housing a double bed as the main focus with its ornate carved mango wood headboard.
With a monochrome palette I wanted to introduce a feminine feel by using copper mesh pendant lights instead of bedside lamps , giving a pink hue that could be drawn out in the dressing zone and bamboo side tables.
A huge wardrobe took centre stage in the dressing zone which thanks to the centred mirror section , made the room appear larger.
The pink tonal Moroccan style rug drew the two rooms together and the bamboo pendant pulled together the tub chair and bedsides.
Plants featured heavily with a large basket planted peace lily and a living (low maintenance) cactus shelf.
x C
Paint : Mylands
Curtains: Urbanara
Bedsides: Shropshire Design
Headboard: Atkin and Thyme
Copper Pendants: Dassie Artisan
Large Rug: JD Williams
Candlesticks: H&M Home
Wardrobe: Instrument
Tub Chair: JD Williams
Bamboo Light: Wayfair
Desk Lamp: Ocean Lighting
Round Mirror: Zara Home
Pink Rug: French Connection
Basket Planter: TK Maxx
Peace Lily:  Ikea
Shelves: Ikea
Cactuses: Ikea
BEFORE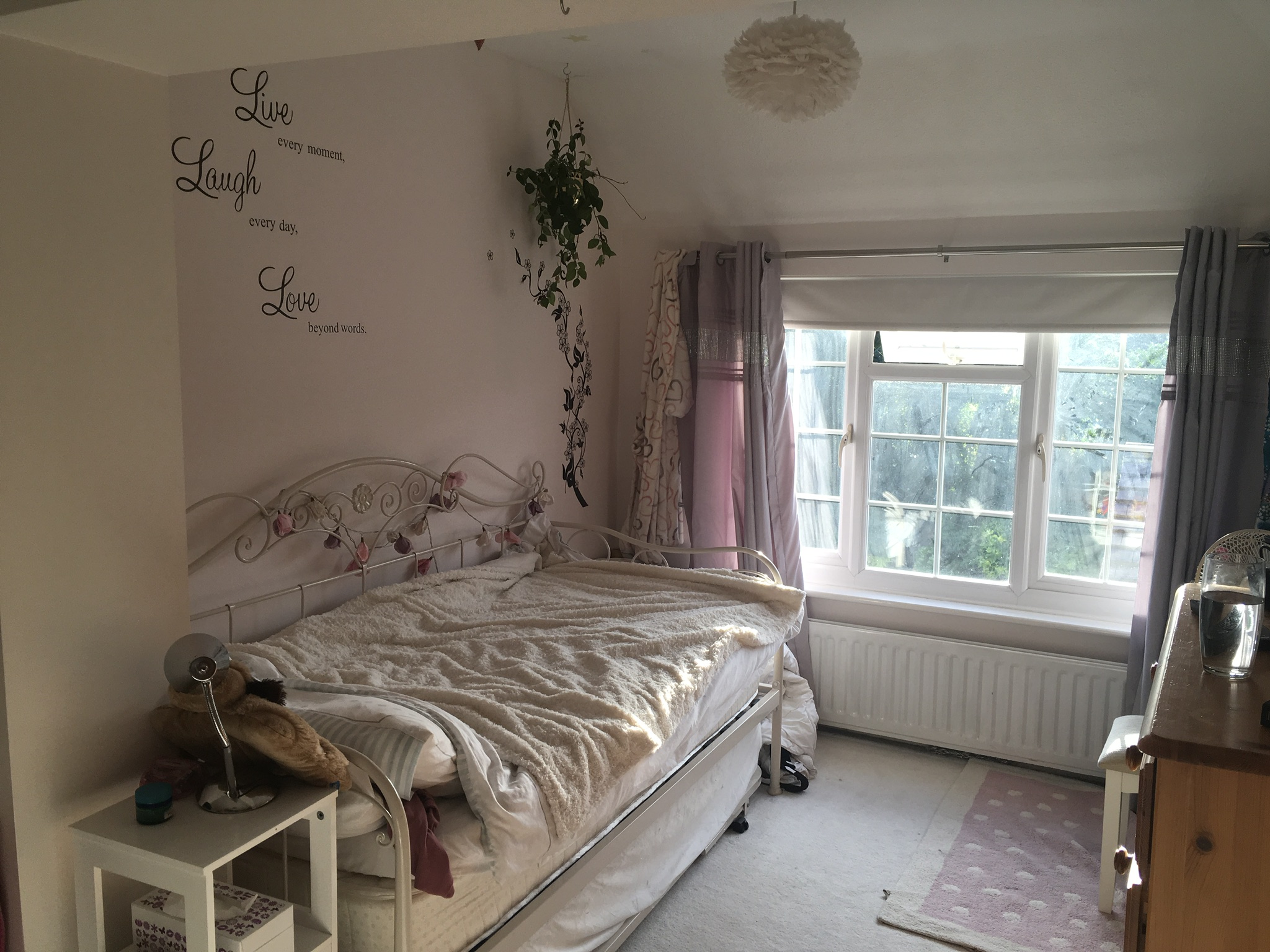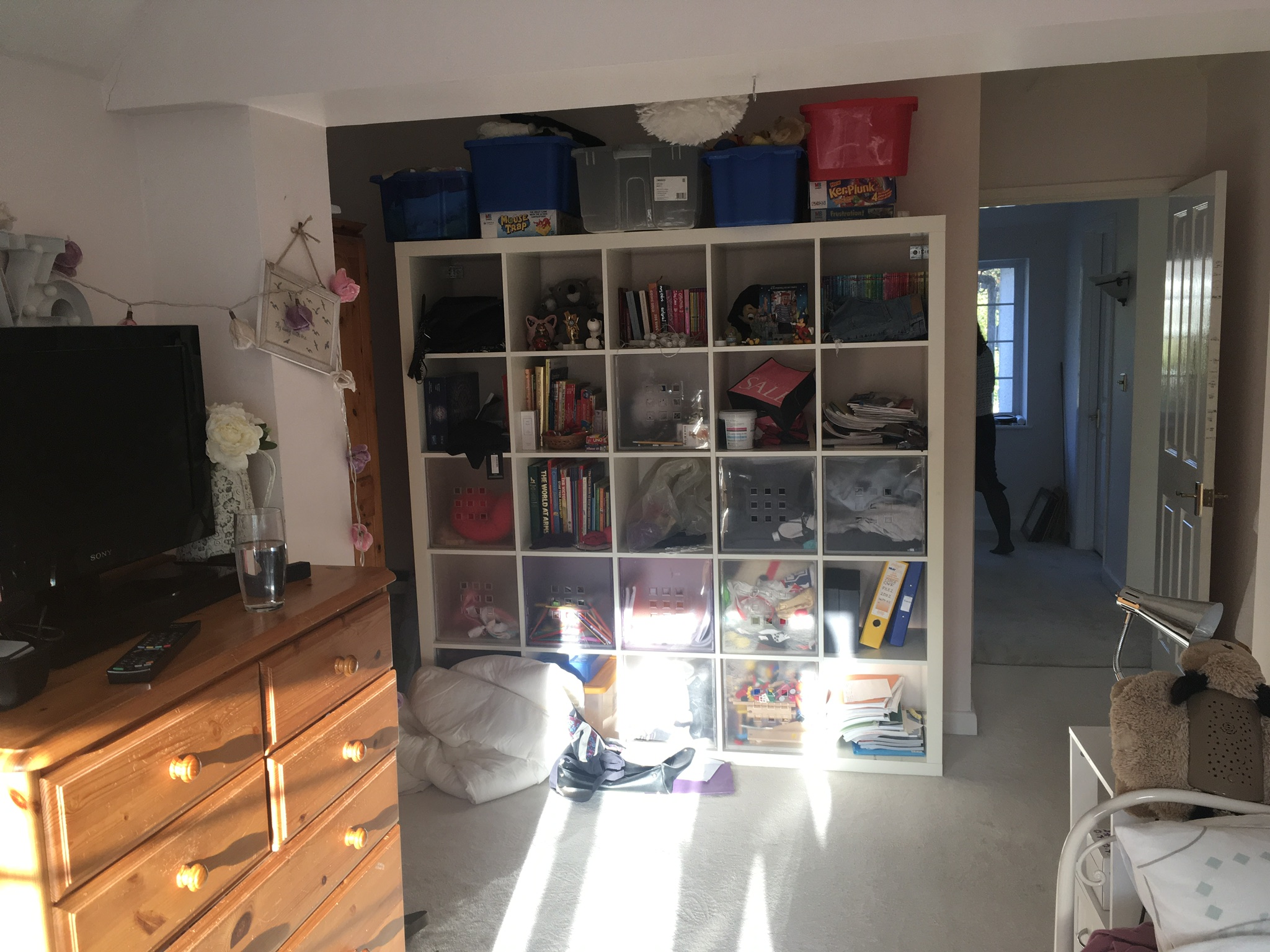 AFTER