The "Feature Wall".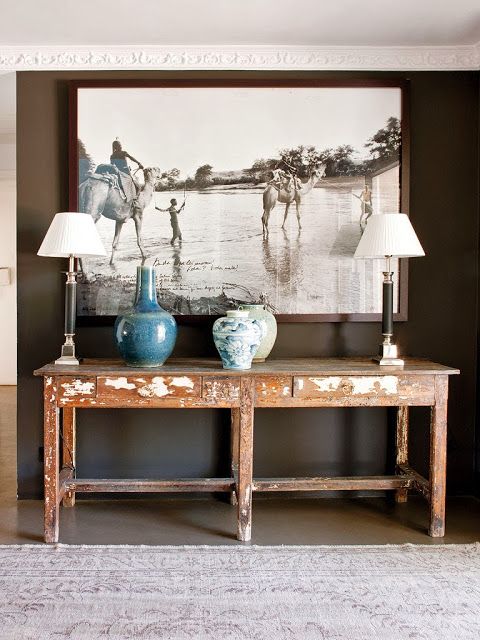 Now we all got allergic to the feature wall post 2007, it became a little "focal point", and I admit, the moment a client mentioned the fireplace wallpapered wall idea, I did run for the hills!
The accent wall has moved on though.
You can still give gravitas to one wall in your room, but there are many more ways to do this which are…….ahem……..more current, and less dated (or even will be a little more date forgiving and even transcend time who knows!!!)
The gallery wall
A great way of drawing the eye to one area of the room is by creating a gallery wall. This can ofcourse be personal i.e. Family photos, or it can be a selection of cleverly chosen art prints and quotes. A combination of the two looks fabulous, and you have a choice as to whether to put them in a perfect order, or have them eclectically put there, (but remember – the spirit level is our best friend here folks). There's nothing worse than entering someone's house and there is a picture not level. That's all people will focus on!!!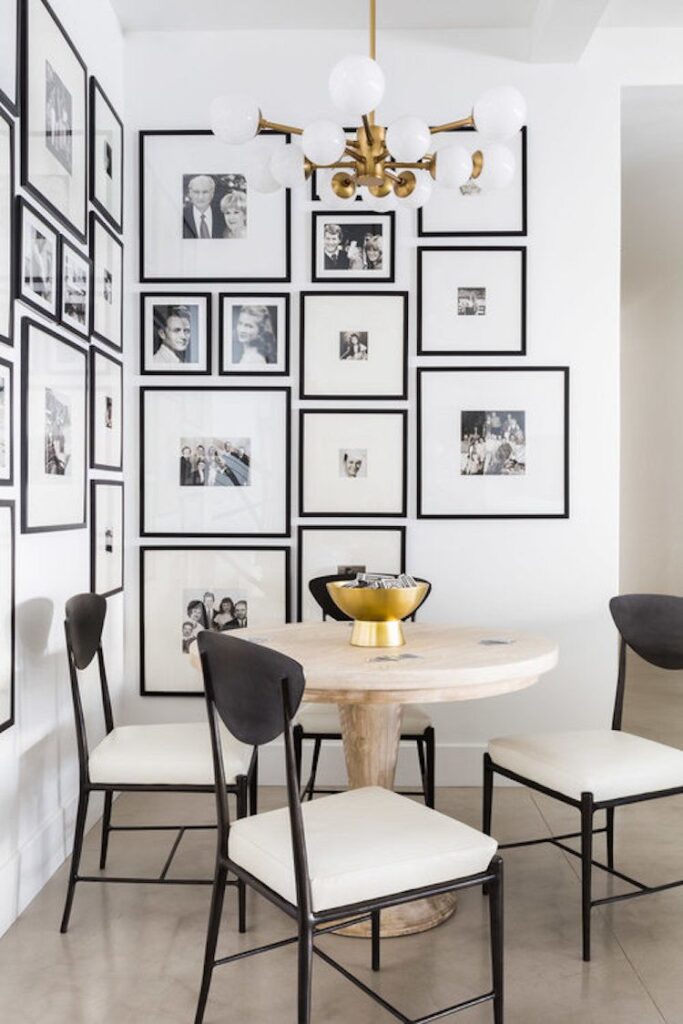 Shelves covered in frames and/or books are a similar gallery effect. Be careful with colour here though, try and tone the displays so that it's not just a riot of information – this can make the room look messy ( I'll talk about my love/hate relationship wth bookshelves another time!).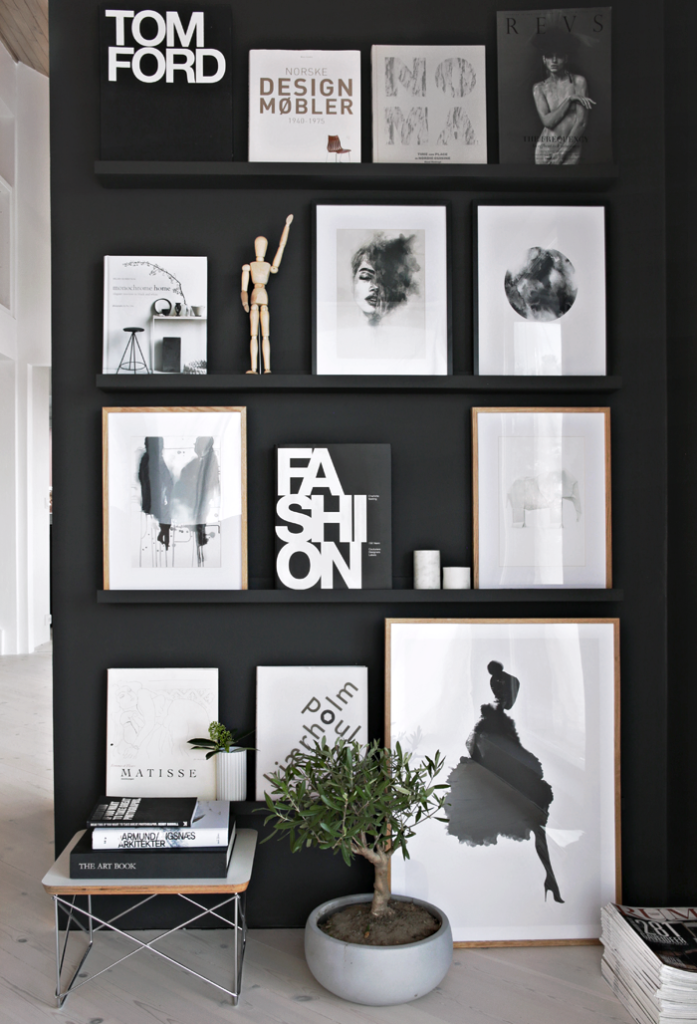 Art
I love a large piece of art, but know this, it must be giant. It must take up as much of the space as possible. Remember you are trying to create a focal point and small pieces of art alone will not do the trick. Repro or original is fine. Large scale photographic art looks fabulous. There is a great shop in the US that does the best repro art in giant sizes called ZGallerie for those US followers or travellers amongst you.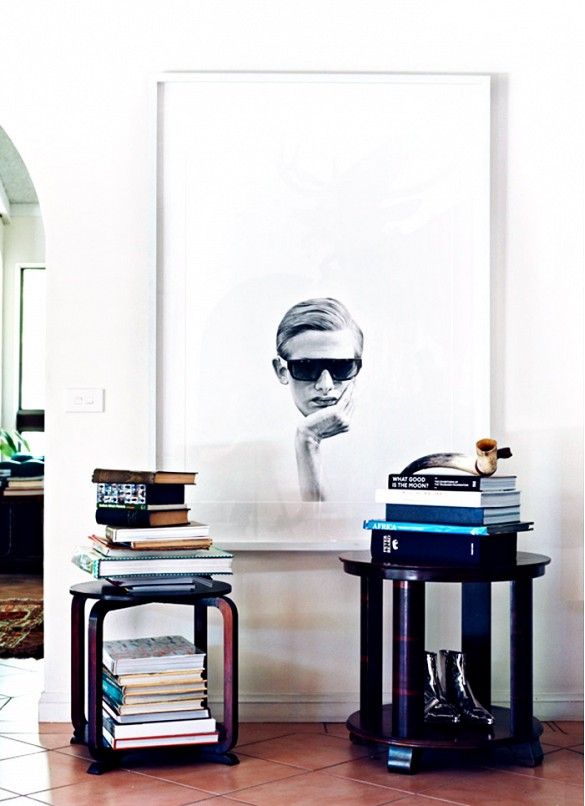 Mirrors are also an excellent way to create this wow factor. I adore the aged mirror . Antiques fairs are fabulous places to find crumbling huge ornate mirrors which are a showstopper for me, or alternatively, you can have a piece of glass cut to size and mirrored any size you want by local glass companies. This creates a bespoke wall.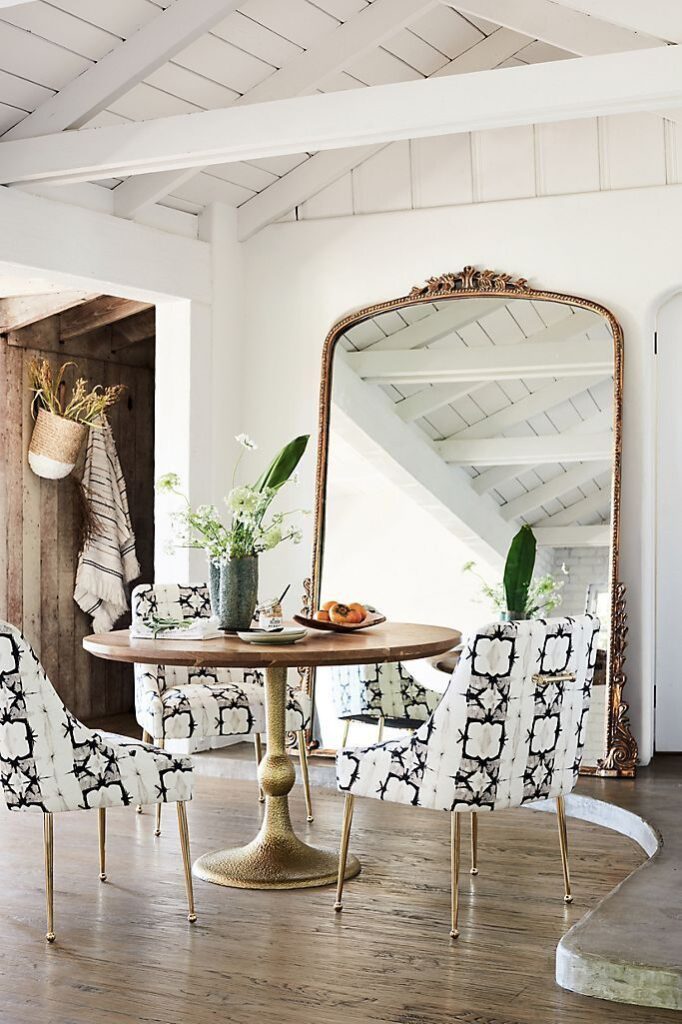 And finally, if you have a small room like the powder room or as we call it in Blighty "the downstairs loo " , why not go all out on the wall paper. No no no, not one wall – the whole room should be done and go bold. Even go for the ceiling!!!!! Adorn the sink wall with the accents like a mirror and wall lights just to break it up but leave all other walls accent free so the wallpaper print alone can be the riot your senses need!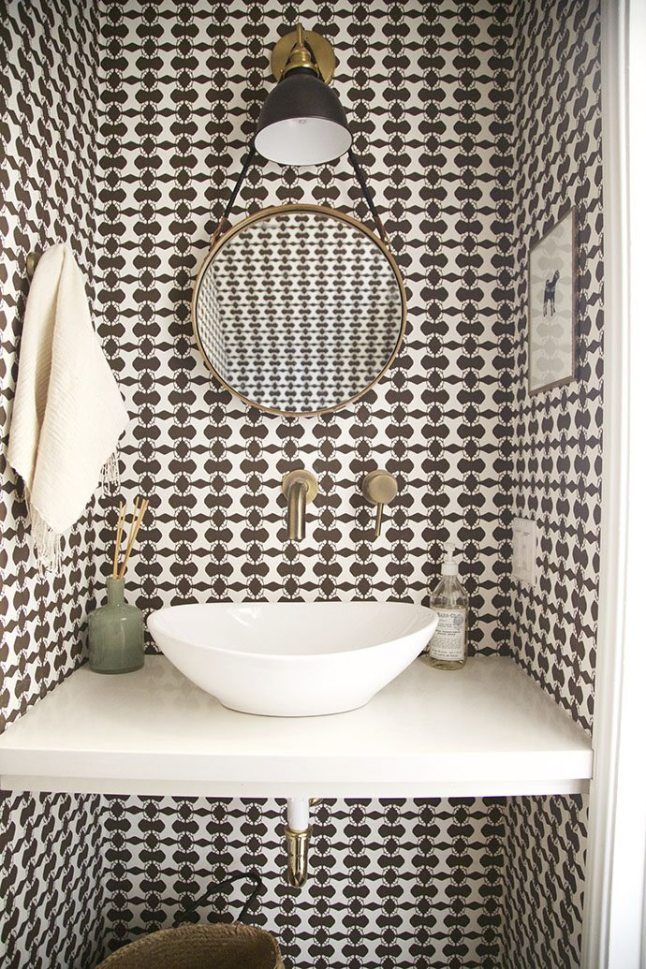 X C